Nonprofit Leadership Initiative Workshop: Building Effectiveness: When a Multi-Generational Workforce Collides
When:
June 20, 2017 @ 8:00 am – 12:00 pm
2017-06-20T08:00:00-05:00
2017-06-20T12:00:00-05:00
Where:
Fox Valley Technical Colllege, Bordini Center
5 N Systems Dr
Appleton, WI 54914
USA

Building Trust for Effectiveness-

When a Multi-Generational Workforce Collides
Where
Fox Valley Technical College Bordini Center
5 N Systems Drive
Appleton, WI 54914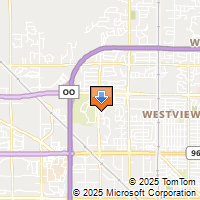 Driving Directions
Contact
Kim O'Brien
Exectuive Director
Nonprofit Leadership Initiative
920-702-7614
Schedule:
8:00 – 8:30 a.m.

Registration

8:30 a.m. 

– 12:00 p.m.

Presentation
Presented by:
Chad Kopitzke, NextGen Advantage and
Bridget Wenman, Perspectives Training & Consulting
You see the way your organization has been operating, but also you see changes coming through the influence of different generations of the workforce. How do you bring all talents together for greater results?
In this session, we will bring together two expert presenters to share their resources and experiences to tackle this issue.
You will learn:
How your personal leadership style can impact your team environment.

The keys to effective communication with each generation in your workforce and how to bring them together for greater results.

How each person's individual personality and background can play a role in how they collaborate or compete with others.

How to build a culture to attract and retain young professionals into your workforce, while respecting the expertise and loyalty of your long term employees.

How to motivate and harness young talent for the benefit of everyone involved—Boomers, Xers, and Millennials.

How to develop strong internships and mentor programs that will allow your teams to work together more effectively and create a sustainable workforce.
About the Speakers
Chad Kopitzke is an Xer stuck between two of the largest generations in American history—millennials on one side, boomers on the other. Through his background of managing internship programs on a state university campus, Chad has effectively played third party between companies and students. He hears what business leaders need and what keeps them up at night. And he understands today's college kids—how they think and what they value.
Chad's own mentors have been C-level corporate boomers, which means he can also relate to how they operate and what they expect. All of this places Chad at a unique vantage point in modern business culture. His focus is to help generations connect—rather than collide—for the sake of business growth.
Bridget Wenman is President of Perspectives Training and Consulting, LLC. Bridget works to form a true partnership with her clients.  It is her goal to help them most effectively utilize their most valuable asset, their human capital. Having extensive experience with professional assessments and a strong business background gives her a unique perspective in providing solutions for her clients.
She has been an Authorized Partner for Wiley Workforce Solutions through Inscape and Profiles International for more than 18 years.  Through these partnerships she has become an accredited facilitator in Everything Disc, The Five Behaviors of a Cohesive Team and the extensive pre-hire and coaching tools offered by PXT Select, a Wiley Brand. She is also a certified trainer for the Authentic Salesperson Course, by the highly respected sales guru and best selling author,Ron Willingham. She has recently formed TEC 55, a CEO Peer Advisory Group in Central Wisconsin as part of the largest CEO Peer Advisory Organization in the world, TEC/Vistage.